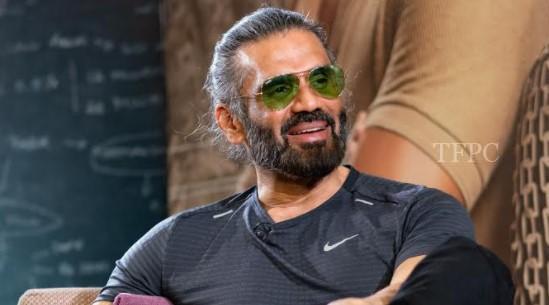 What excited you to do Mosagallu?
It is always the script. The director, exciting subject, it's a Hollywood perspective. Jeffrey Chan has directed the film. It is a different way of looking at cinema and the way they presented it. Two siblings end up conning the corporate giants is exciting. My role wants them to be tried here. But they do it so smartly without getting caught by the system. True stories work these days and audiences like them. Lots of fun and very exciting.
Did you face any difficulty with the Telugu language?
I think Telugu is not difficult to understand but difficult to speak. The pauses, meaning of every word are tough. But with a good team, it is manageable with promoting. The movie was primarily shot in English and then in Telugu. We also did the Hindi version. It is tough switching between different versions. But I did my best.
What is your secret? You do not look old?
I am conscious of what I eat. I need to play my age and at the same time, I need to look fit. So, I am extremely conscious about what I eat. Also, do my yoga and workout on time.
Any Memorable Moments during Mosagallu?
Lovely working with the team. The beauty of the South is everything happening on time. Eat on Time, Pack-up on Time, Doing Rehearsals. At the minute I land in Hyderabad, I feel good about it. I never worked with Vishnu, Kajal, and the director Jeffrey. They look at a film differently and this film was shot differently. They thrive on our experience, we thrive on their creativity. We jump angles but they do not. They go as per the scene.
Did you share any fitness secrets with Vishnu?
They are the new generation. They know better. I am from Old School. We had a lot of action together. Every action has a reaction. Timing is necessary when you do the action or you may end up injuring yourself. But that did not happen and that is brilliant.
About Ghani:
Ghani is exciting and Varun Tej is brilliant. A New director again. The second day of my shoot. I have to look lean and I am very excited.