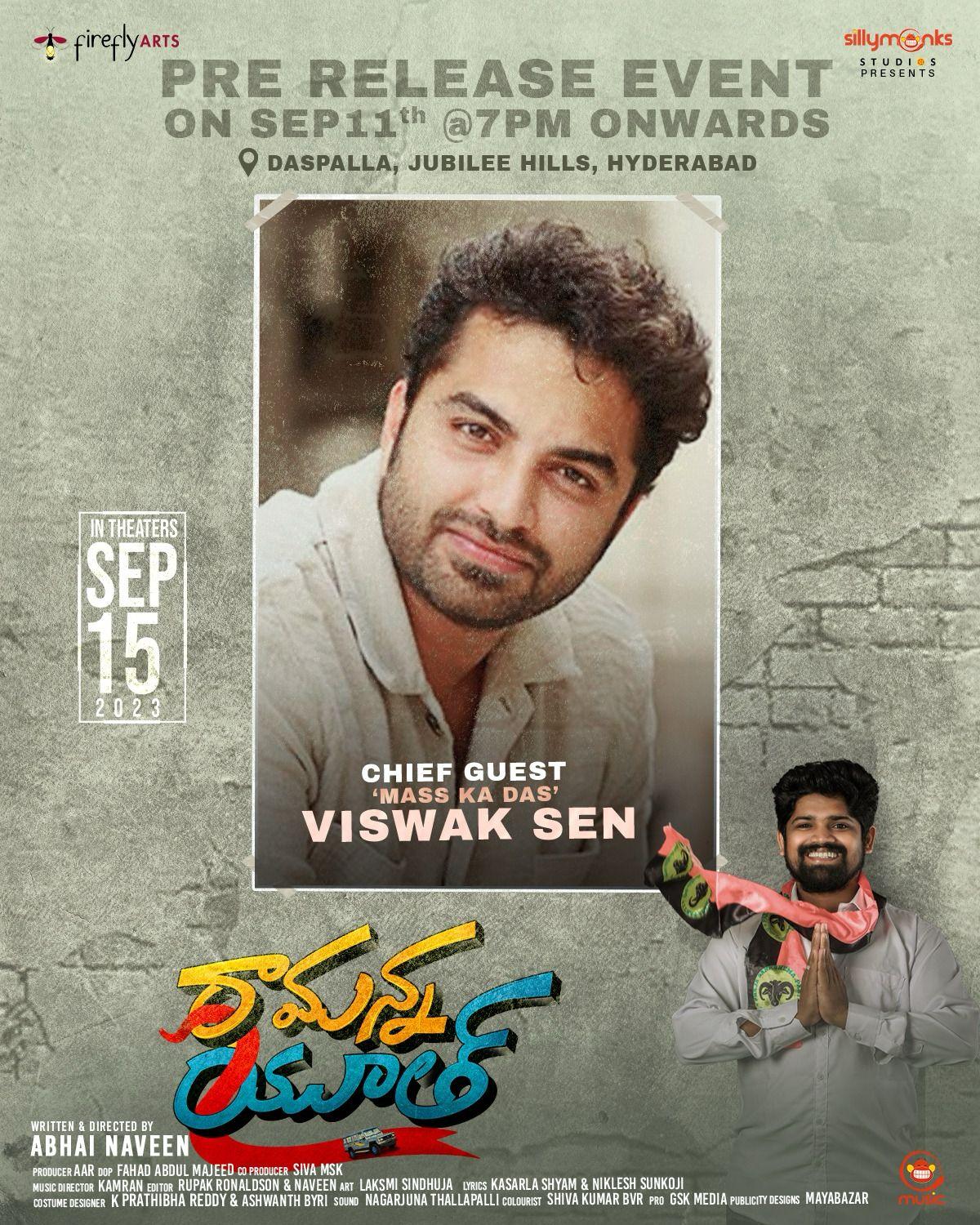 The movie "Ramanna Youth" is directed by talented young actor Abhai Naveen as the hero. The film touted to be an entertaining political drama producedby Fire Fly Arts. The movie "Ramanna Youth" is getting ready for release on 15th of this month. A grand pre-release event of this movie is going to be organized in Hyderabad on Monday, The pre release event will happen on September 11th and Mass Ka Das Vishwak Sen will be gracing the event as chief guest.
The trailer released recently by hero Siddharth is getting a good response. In the background of natural stories of our roots like Balagam gaining popularity, the film "Ramanna Youth", which is a political entertainer set in a village backdrop, is also expected to be impressive. On the 15th of this month, "Ramanna Youth" will hit the theaters.
Actors:
Abhai Naveen, Anil Geela, Srikanth Iyengar, Thagubotu Ramesh, Rohini Jabardast, Yadamma Raju, Taxiwala Vishnu, Amulya Reddy, Kommidi Vishweshwar Reddy, Jagan Yogiraju, Bunny Abhiran, Manya Bhaskar, Venu Polasani and others.
Technicians:
Costume Designer – Ashwant Bairi, Pratibha Reddy
Sound Design – Nagarjuna Thallapally
Editor – Rupak Ronaldson, Abhai Naveen
Art – Lakshmi Sindhuja
Music – Kamran
Cinematography – Fahad Abdul Majeed
Executive Producer – Shiva MSK
PRO – GSK Media
Written and Directed by – Abhai Naveen.