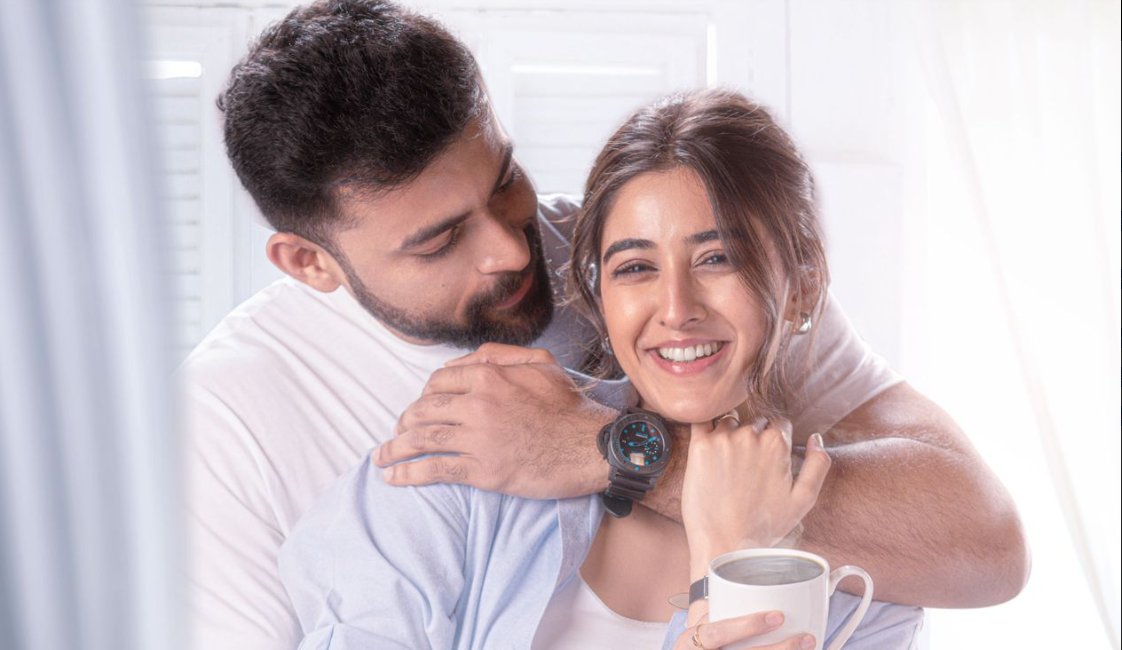 Mega Prince Varun Tej, is the actor who never shies away from testing various genres and doing experiments. Varun is exploring different genres with each film. In his upcoming film, he is trying slick action thriller titled Gandeevadhari Arjuna. The film which is high on adrenaline stunt sequences has completed the entire shoot. Gandeevadhari Arjuna will begin his mission in theatres on August 25th.
The film's first single Nee Jathai was released today, and it is an amazing melody. Music lovers were ecstatic as they anticipated the full song of Nee Jathai after hearing the promo tune. This musical magic is already sweeping the digital world, charming hearts with its lovely composition and magical vocals.
Mickey J Meyer composed a heartwarming music, and Elvya and Nakul Abhyankar's great vocals make it an endearing song to hear. The romance between Varun Tej and Sakshi Vaidya will be a visual treat. Mukesh's camera technique and enticing aesthetics ensure that it becomes an instant hit. The recently released teaser has succeeded in creating enough curiosity, leaving audiences eagerly anticipating the theatrical release.
"Gandeevadhari Arjuna" boasts a star-studded cast, featuring the talented Varun Tej, alongside Sakshi Vaidya, Nassar, and Vimala Raman in the lead roles. With such a skilled ensemble, the film is set to deliver gripping performances and an engaging cinematic experience.
Behind the director's chair is the brilliant filmmaker Praveen Sattaru, known for his unique storytelling and ability to craft visually stunning narratives. His directorial finesse ensures that "Gandeevadhari Arjuna" will not only entertain but also leave a lasting impact on its viewers.
Produced by BVSN Prasad under the prestigious banner of Sri Venkateswara Cine Chitra, the film's production values are bound to be top-notch, promising a cinematic extravaganza that leaves no stone unturned in captivating audiences. Said to be the most expensive film in Varun Tej's career and it will have music by Mickey J Meyer and the technical crew includes cinematographer Mukesh and art director Avinash Kolla.
Gandheevadhari Arjuna will be releasing in theatres worldwide on August 25th, Friday.