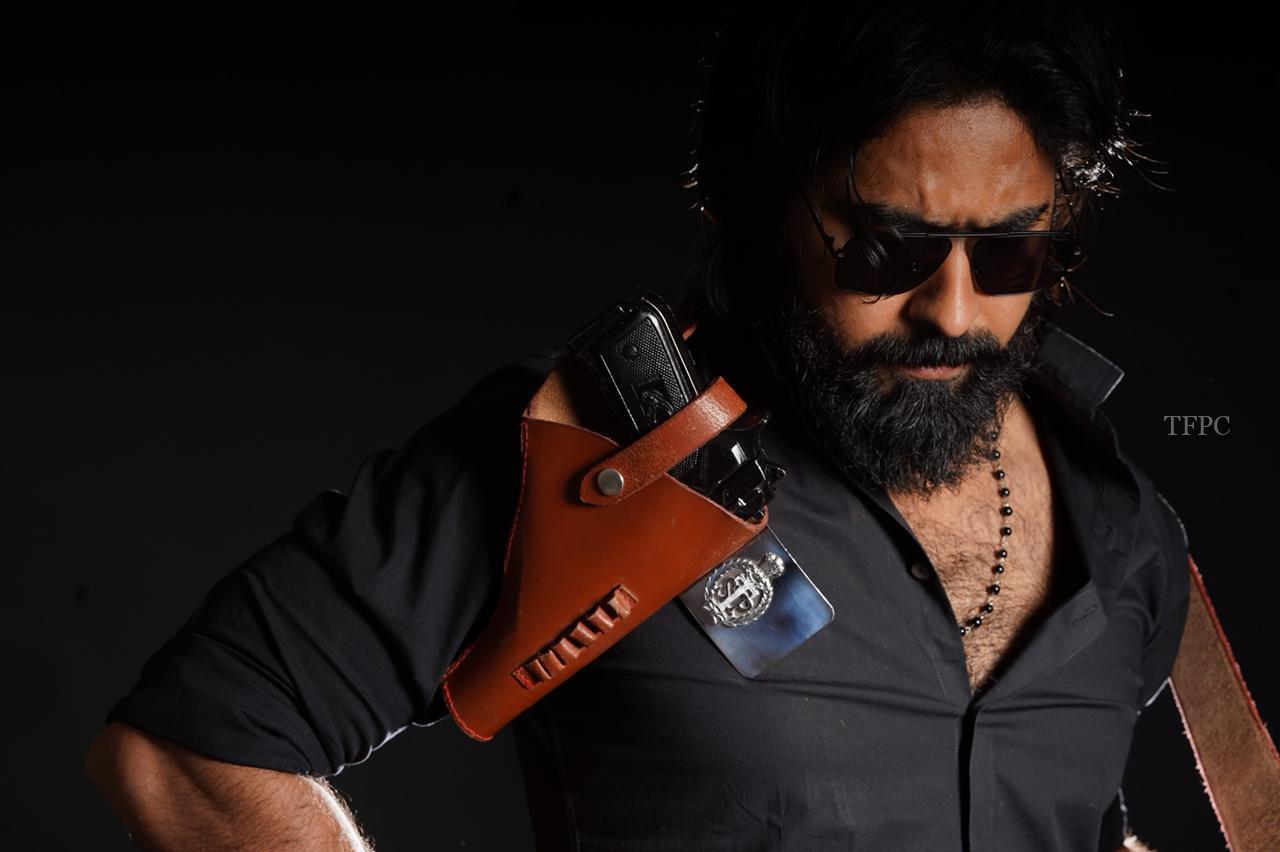 Hero Ashish Gandhi created a niche for himself and gained popularity sporting a rugged look in his first film 'Natakam'. In the meantime, the actor's next film has begun. Kalyanji Gogana who directed the actor in Natakam will be helming the project. Like Ashish, Kalyanji too showed his expertise in 'Natakam'.
Ashish Gandhi is playing a powerful police officer in the new film. Popular industrialist Nagam Tirupathi Reddy will be producing the film as Production No 3 of Vision Cinemaas. Thirumala Reddy is the co-producer, while Manikanth is the editor. Bal Reddy is handling the cinematography.
Billed to be an action entertainer, the film's regular shoot commences from April second week. Ashish Gandhi plays three different roles in the film and his first look as police officer is unveiled today.
While speaking on the occasion, producer Nagam Tirupati Reddy said, "The film is made as Production No 3 of Vision Cinemaas. The director prepared a wonderful story and we loved it completely. We felt only Ashish Gandhi can fit in the role. In a recent photoshoot, Ashish Gandhi looked apt for three different roles. We hope film coming from our banner will give a wonderful experience to everyone. The film's shoot will begin from the second week of April. Other details will be revealed soon.
Cast: Ashish Gandhi
Technical Department:
Editor: Manikanth
DOP: Bal Reddy
Co-Producer: Thirumala Reddy
Producer: Nagam Tirupati Reddy
Director: Kalyanji Gogana