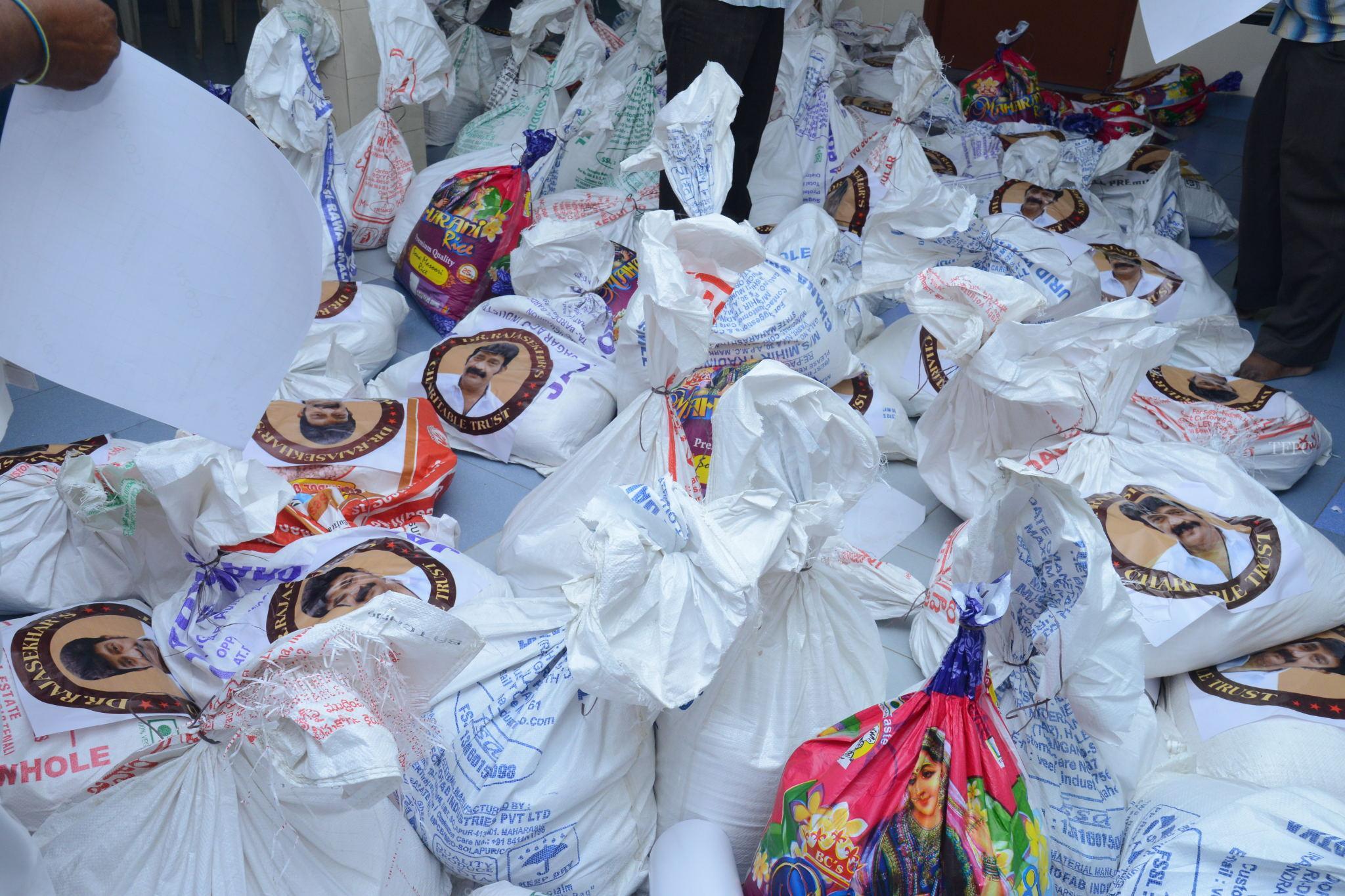 Roti, Kapda aur Makaan, meaning food, clothing and shelter, are the basic necessities of life. Owing to the national lockdown to combat the spread of COVID-19, the film industry, too, has been shut down temporarily. Because of lack of work, poor artists are left with no wages in hands. This has made them extremely vulnerable.
'Angry Star' Rajasekhar has generously reached out to these needy artists on his own. He has donated essentials to these artists so that they can meet their basic requirements for the next few days.
The Rajasekhar Charitable Trust gave 10kg of rice, 2kg of dal, 2kg of sugar, 1kg of salt, 0.5kg of mirchi powder, 0.25kg of tea powder, 2 litres of oil, 2kg of aata, and 0.25kg of pickles to 200 needy artists on Thursday. In near future, the Trust will hand over the above things to 200 more artists.