Actress Sanjjanaa Galrani, who was arrested last week in connection to the ongoing probe on the drug scandal and its links with the Kannada film industry, has now been sent to 14 days of judicial custody after her investigation with the Central Crime Branch police was done. She will be transferred to the central jail at Parappana Agrahara this evening. She will be joined with two others – Viren Khanna and Ravishankar – who have been named in this case too.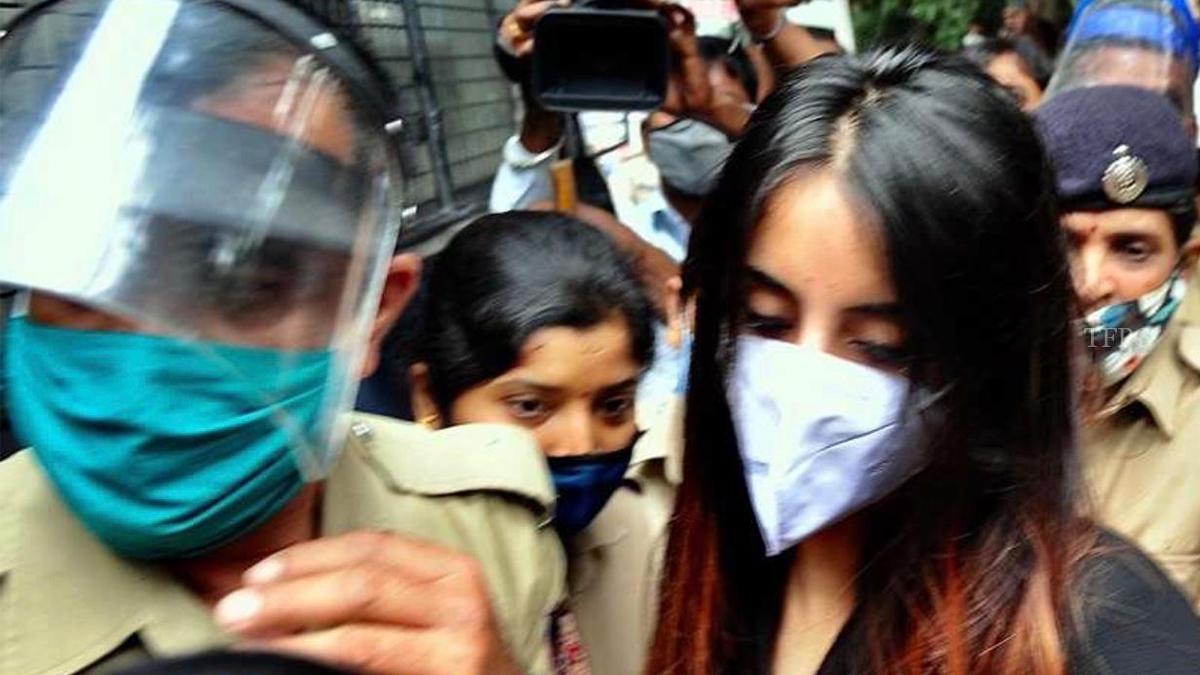 Sanjjanaa has also apparently applied for bail according to reports. The actress, who debuted with Ganda Hendathi and Boyfriend and shot to fame for her sensual roles, was taken for her medical tests and the mandatory Covid-19 test as well to KC General Hospital in Malleswaram this morning. After this, she was produced in front of the court, following which she was given 14 days of judicial custody.
She will be joining actress Ragini Dwivedi and four others who already were sent to the central jail on Monday morning. Ragini and Sanjjanaa incidentally were housed in the same facility by the CCB. It is to be seen if they will be housed together once again in the central jail. The actress is going to be taken in central jail as an under trial this evening.
Incidentally, Ragini had a bail hearing this morning, which was adjourned and it will next be heard on Saturday September 19. Today also saw actors Aindrita Ray and Diganth Manchale being questioned by the CCB after which they were sent home and have been asked to come back once again for more questioning.