Sesame Workshop – India is the local Indian arm of Sesame Workshop, the American non-profit children that have been responsible for the production of several educational children's programs. Sesame Workshop – India's Telugu Youtube Channel has come up with its first original series, 'Talking about Talking'.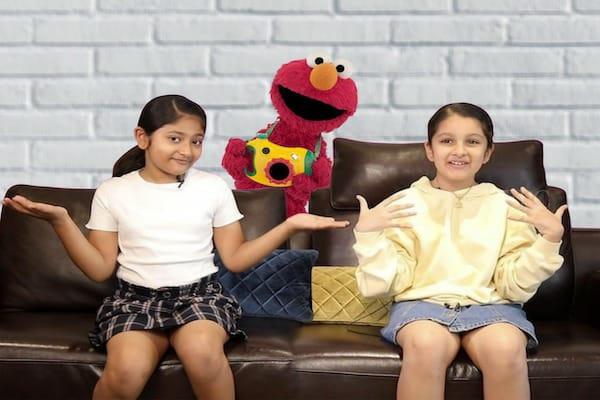 The series features Superstar Mahesh Babu – Namrata Shirodkar's daughter Sitara and her friend Aadya, the daughter of director Vamshi Paidipally. They will be seen having fun with the furry and funny characters – Elmo, Chamki, and Cookie Monster – the popular muppet characters across the World.
The first episode of the series, Talking about Talking with Elmo is live already. Sitara and Aadya are already Social Media Superstars. They have a strong social media presence with a Youtube Channel and various social media accounts. Their Youtube Channel 'A&S Channel' already has over 245K subscribers. They have a huge following on Facebook and Instagram as well. Sitara is a star on Instagram with over 388K followers on her instagram account. Sesame Workshop – India is keen to get closer to Telugu kids using their popularity.