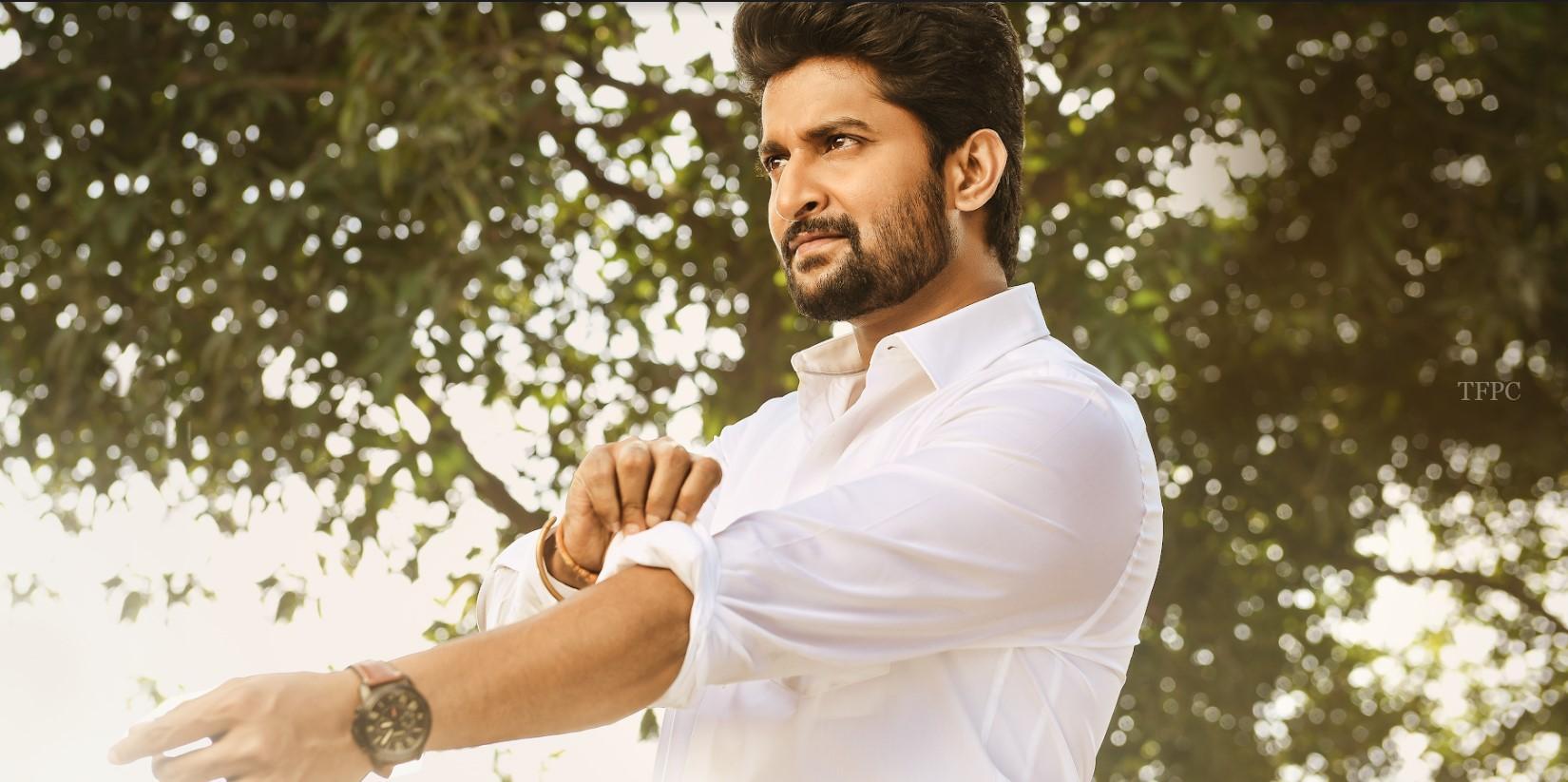 Tuck Jagadish starring Natural Star Nani is one of the most awaited films in 2021. The successful combination of Nani and Shiva Nirvana after Ninnu Kori is back with the film which is billed to be a wholesome family entertainer with adequate commercial elements.
It's Nani's birthday tomorrow. However, celebrations begin a day in advance for Nani's fans as the film's teaser is out now. Shiva Nirvana presents Nani in a wonderful role as a family man who is very responsible towards his father, mother, brother, and sisters. Giving romantic touch, the teaser shows charming romance of Nani-Ritu Varma. And giving completeness, the teaser also has an action block.
After watching the teaser one gets a feeling that every family needs a responsible man like Jagadish and S Thaman proves time and again that he is best in scoring theme songs. Though the teaser didn't have any dialogues, Thaman spellbinds with his music.
Nani steals the show with his admirable acting prowess and Shiva Nirvana came up with another winning subject. Prasad Murella's cinematography is another positive aspect.
Tuck Jagadish will hit the screens on April 23rd.
Ritu Varma and Aishwarya Rajesh are playing female lead roles in the movie.
The 26th film of Nani is produced jointly by Sahu Garapati and Harish Peddi under Shine Screens Banner.
Cast: Nani, Ritu Varma, Aishwarya Rajesh, Nasser, jagapathi babu, Rao ramesh, Naresh, Daniel Balaji, Tiruveer, Rohini, Devadarsini, Praveen and others.