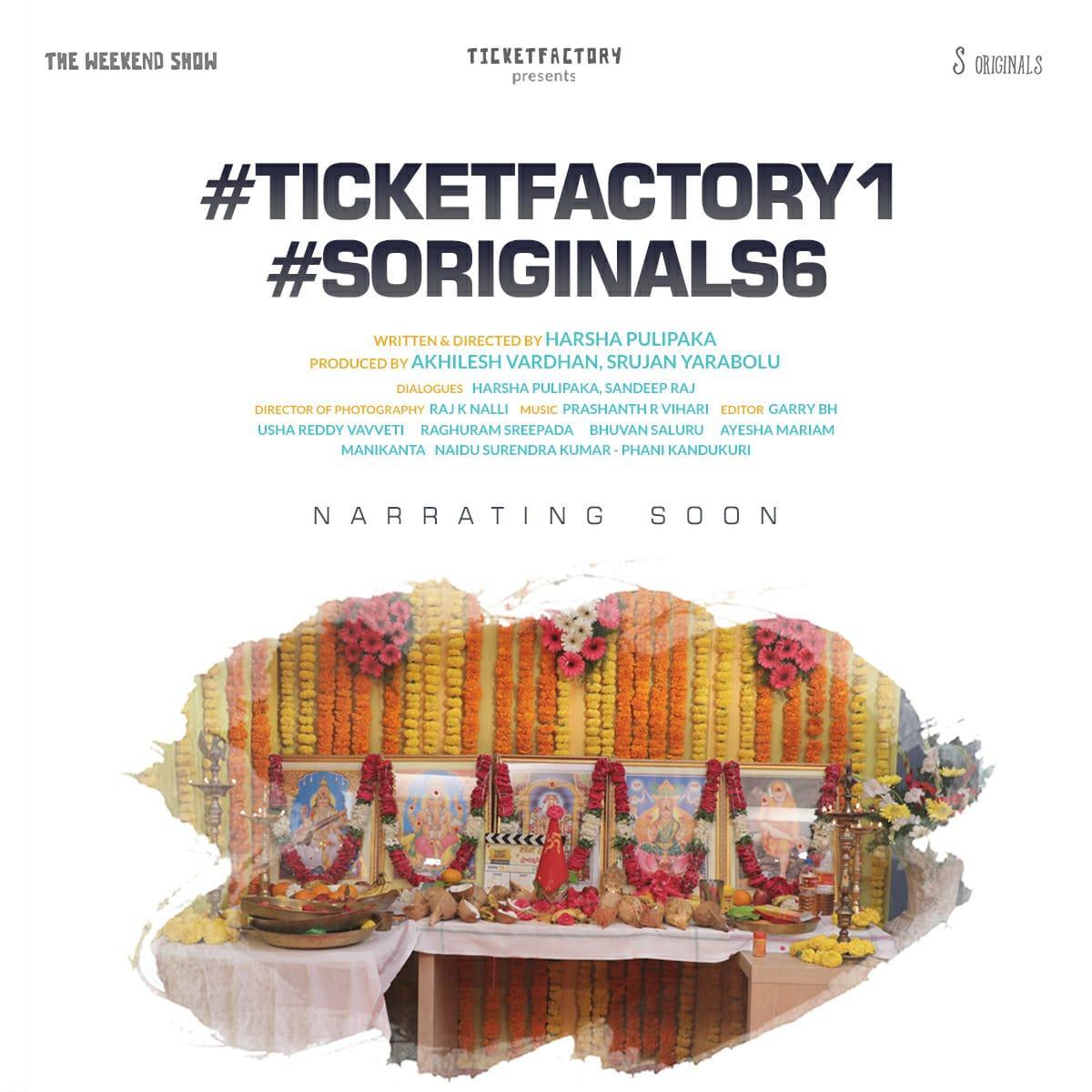 Ticket Factory and S Originals have announced their Production No. 1 with 'Padma Shri' Brahmanandam, young actor Rahul Vijay and 'Mathu Vadalara' fame Naresh Agastya as the main actors. The project was formally launched today with a puja ceremony. Divya Sripada, Sri Vidya, Vikas, Uttej, and Praanya P Rao are going to be seen in other roles in the entertainer. Produced by Akhilesh Vardhan and Srujan Yarabolu, the film is written and directed by Harsha Pulipaka. Its regular shoot has begun.
Talking about the project, producer Srujan Yarabolu said, "Besides Brahmanandam Garu, Rahul Vijay, and Naresh Agastya, three other stars are going to do our movie. We will announce their names soon. The regular shoot has begun today in Hyderabad. It's a 13-day schedule during which the film will be shot in the city and nearby areas. We have planned upcoming schedules in Vizag and Puducherry. We are thrilled that Sandeep Raj, who shot to fame as a filmmaker with 'Colour Photo', is penning the dialogues. Also, Prashanth R Vihari, who has been continuously scoring hits, is the music director of our movie."
Debutant writer-director Harsha Pulipaka said, "Every living creature needs the five senses of touch, sight, hearing, smell, and taste. The story of our movie is woven around them. Our movie builds emotional moments around the basics of our existence. The story and screenplay are honest and reflect the thinking of today's youngsters. We are confident that our movie will be liked by all sections of audiences."
Cast
Padma Shri Dr. Brahmanandham, Rahul Vijay, Naresh Agatsya, Divya Sripada, Sri Vidya, Vikas, Uttej, Praanya P Rao and others.
Crew
Writer-Director: Harsha Pulipaka
Producers: Akhilesh Vardhan & Srujan Yarabolu
Creative Producer: Usha Reddy Vavveti, Raghuram Sreepada
Dialogues: Harsha Pulipaka & Sandeep Raj (Colour Photo Fame).
Executive Producer: Bhuvan Saluru
Music Director: Prashanth R Vihari
Director of Photography: Raj K Nalli
Editor: Garry BH
Costume Designer: Ayesha Mariam
Art Director: Manikanta
Production Controller: Sai Babu Vasireddy