Celebrating the centenary of P. Bhanumathi Ramakrishna, the first female superstar of Telugu cinema
P. Bhanumathi Ramakrishna, who was born on 7 September 1925, is widely regarded as the first female superstar of Telugu cinema and the South Indian film industry. She was a multifaceted personality who excelled as an actor, singer, director, producer, music composer, writer and philanthropist. She was also known as 'Ashtavadani', one who can perform eight tasks simultaneously.
Bhanumathi made her debut in Telugu cinema in 1939 at the age of 13 in Vara Vikrayam, directed by C. Pullayya. She went on to act in over 100 films in Telugu and Tamil, working with legendary actors like N. T. Rama Rao, Sivaji Ganesan, M. G. Ramachandran and Akkineni Nageswara Rao. Some of her memorable films include Krishna Prema, Swargaseema, Chakrapani, Laila Majnu, Vipranarayana, Malliswari, Batasari and Anthastulu.
She was also the first female director of Telugu cinema with her debut film Chandirani in 1953, which was made simultaneously in Tamil and Hindi as well. She composed music for five films and sang many songs in her own voice. She also wrote screenplays, novels and short stories. She established her own production company, Bharani Films, and produced several films under it.
She was honored with many awards and accolades for her contribution to the Indian cinema. She received the Padma Shri in 1966 and the Padma Bhushan in 2001 from the Government of India. She also received four National Film Awards, six Filmfare Awards South and nine Nandi Awards from the Government of Andhra Pradesh. She was honored among "women in cinema" at the 30th International Film Festival of India in 1999.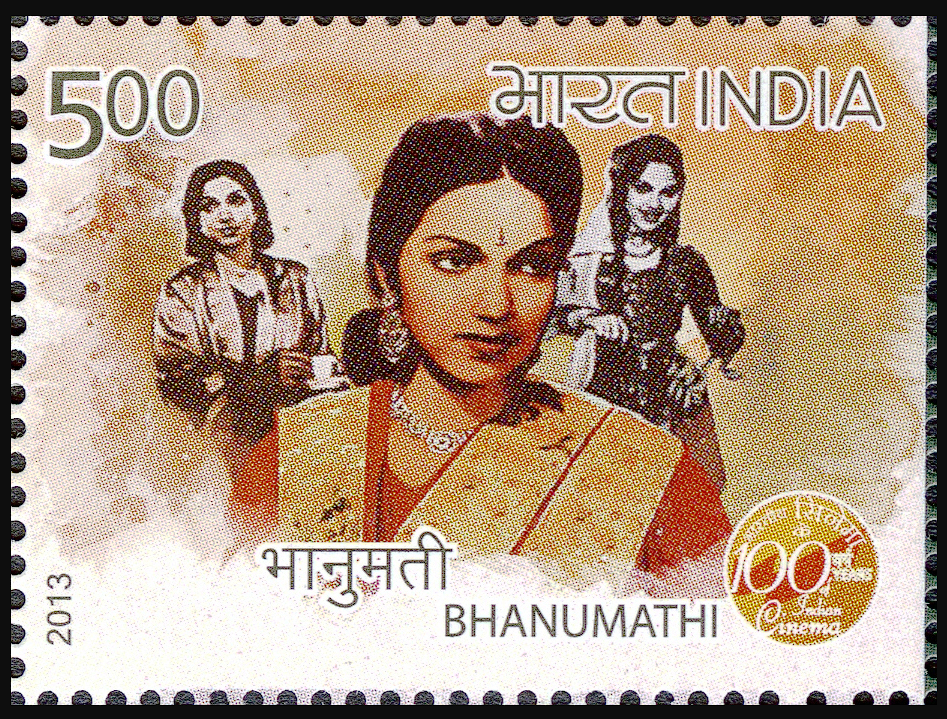 She passed away on 24 December 2005 at the age of 80 in Chennai. Her legacy lives on through her films, songs and writings. On the occasion of her centenary year, many events and programs are being organized to celebrate her life and achievements. A postage stamp featuring her image was released by the Department of Posts in 2013. A biopic on her life is also being planned by some filmmakers.
P. Bhanumathi Ramakrishna was a trailblazer who broke many barriers and stereotypes in the male-dominated film industry. She was an inspiration to many women who followed her footsteps and pursued their dreams in cinema and other fields. She was a true icon of Telugu culture and a pride of India.