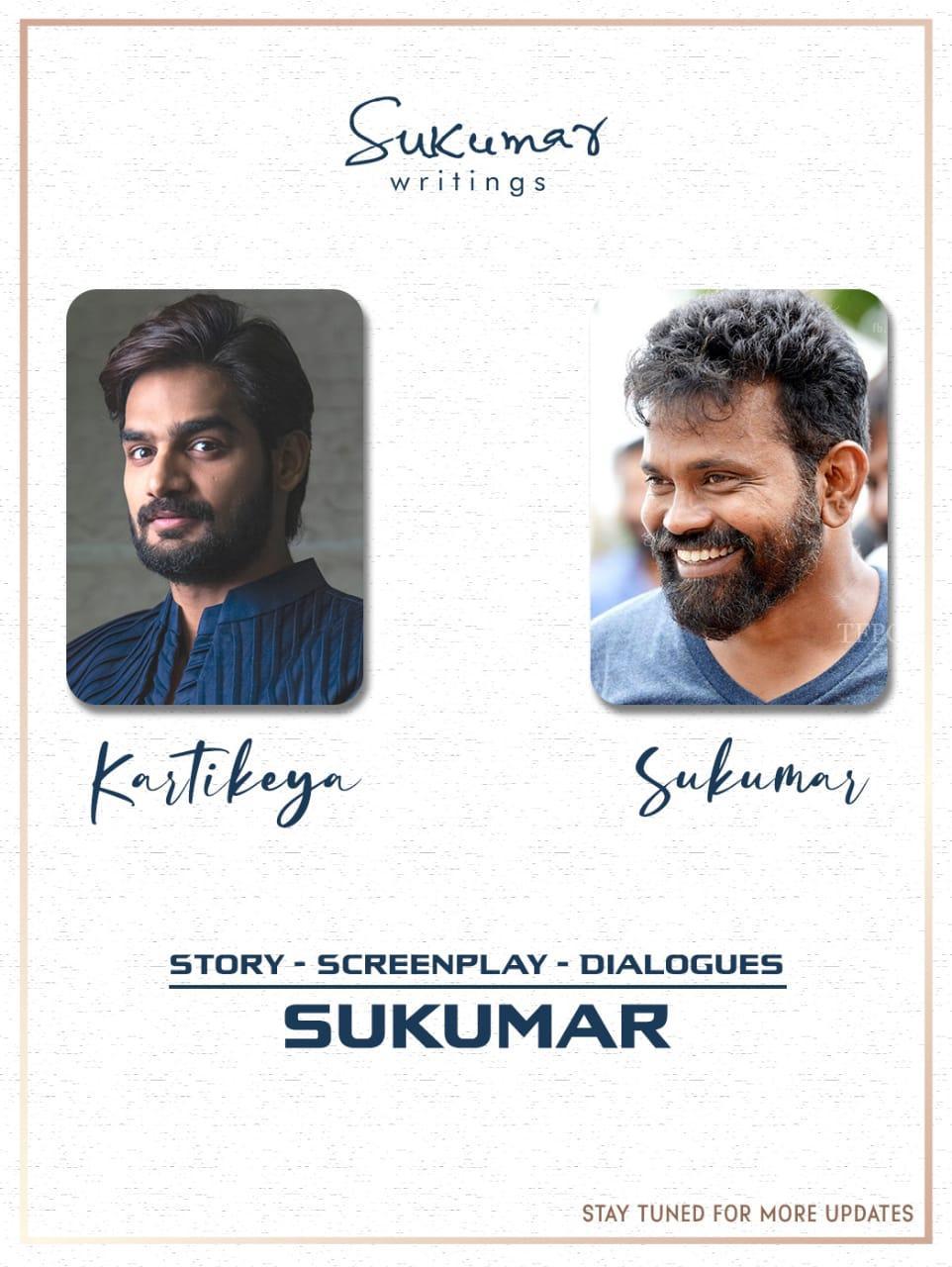 We've seen Creative Director Sukumar produce interesting & entertaining blockbuster films like Kumari 21 F & Uppena under Sukumar Writings.

Meanwhile, impressed by the performance of Young Hero Kartikeya in the Trailer of his next Chaavu Kaburu Challaga, Sukumar has now confirmed to produce an interesting story with him under Sukumar Writings.
Beginning the shoot in November, story-screenplay-dialogues will be handled by Sukumar himself.
However, details of the director & other technicians will be officially announced soon.